Bill allows fire protection districts to host raffles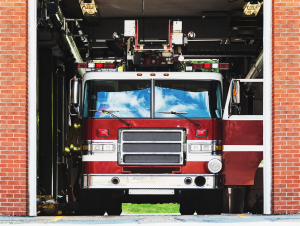 The Illinois State Senate unanimously passed a bi-partisan bill Wednesday to allow fire protection agencies and associations across the state to obtain raffle licenses. Senator Neil Anderson is the Chief Co-Sponsor of Senate Bill 0521 and said that this measure will go a long way in easing local fire departments' financial burdens.
"Fire protection agencies and associations are the backbone of our communities. Oftentimes, smaller protection districts or volunteer departments don't have accessibility to specialized equipment or funding for life-saving firefighting gear," said Senator Anderson. "This bill will help make it easier for those involved in the fire service to obtain a license to provide support to our first responders. When funding is cut short, raffles are a great alternative to help keep important services up and running across our state."
Currently, raffle licenses are only granted to religious, charitable, labor, fraternal, educational, veteran's, non-profits, financial assistance for disabilities or death, and law enforcement organizations. SB 521 would add fire protection districts to that list.
The legislation must now go to the House of Representatives for approval.