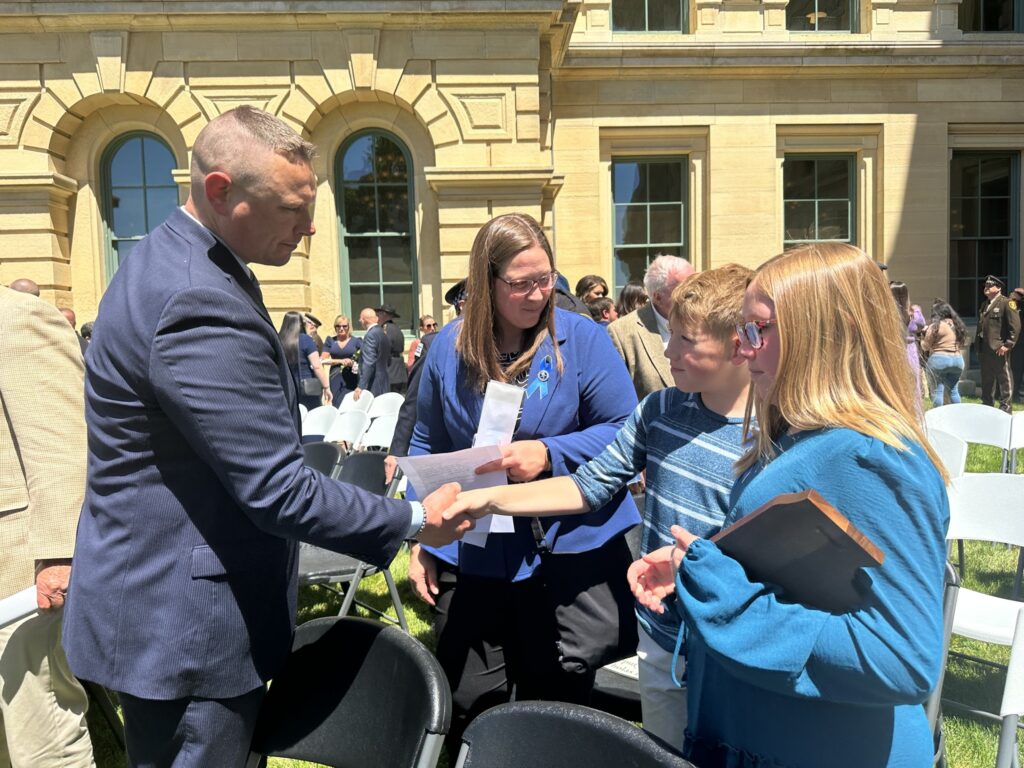 State Senator Neil Anderson advanced Senate Joint Resolution 4 on Friday to honor the life of fallen Knox County Sheriff Deputy Nicholas Weist who was tragically killed in the line of duty on April 29, 2022.
"It's highly fitting in this body that we honor and respect those truly great individuals who have served our state and in doing so made the ultimate sacrifice," said Senator Anderson.
Deputy Weist was out laying spike strips on U.S. Route 150 at North 150th Avenue in Henry County trying to stop an armed suspect fleeing from local police when he was tragically hit and killed.
"Deputy Weist is the epitome of a true public servant and died a hero," said Senator Anderson. "Through this resolution we honor Deputy Weist for his unrelenting dedication, kindness and selflessness to the citizens of Knox County and the state of Illinois."
Deputy Weist is survived by his parents, wife Jessica and two children – Ava and Emery.
SJR 4 designates U.S. Route 150 from Galesburg Main Street to the intersection of U.S. Route 150 and Illinois Route 17 in Alpha as the "Deputy Sheriff Nick Weist Memorial Highway.