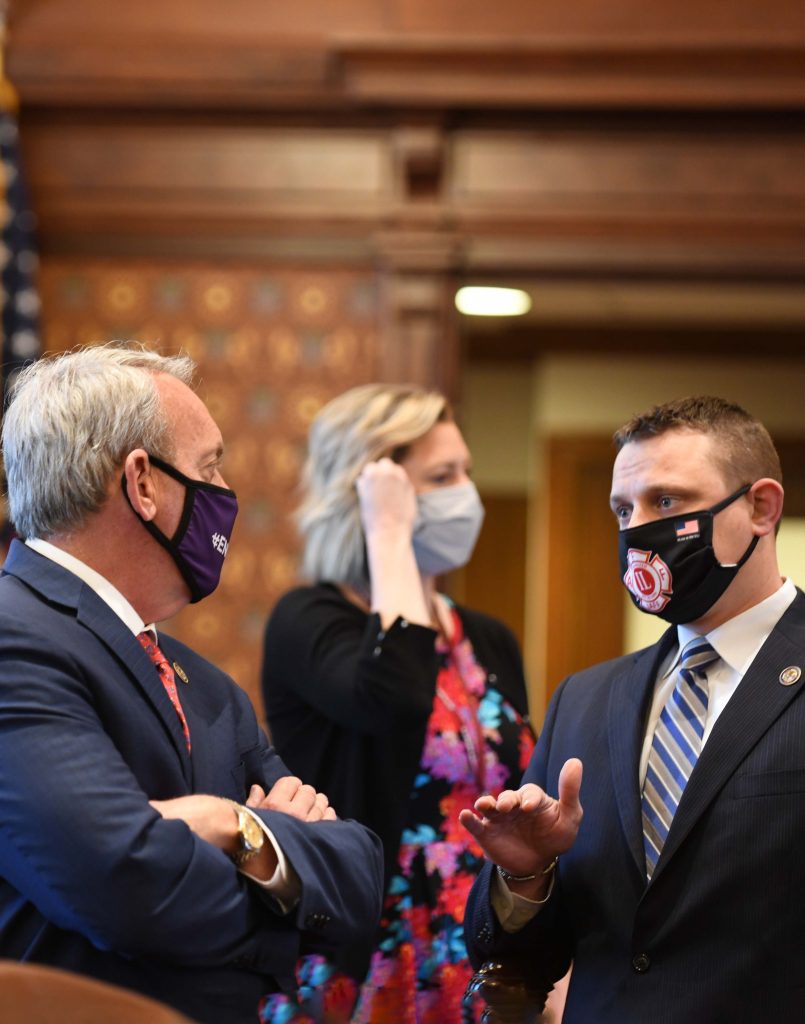 State Senator Neil Anderson is continuing his work to pass bi-partisan legislation designed to improve the quality of life for Illinois residents. The General Assembly recently passed three of Anderson's bills pertaining to fire safety and emergency services.
"I believe it's important to give our first responders the tools they need to best serve our communities and keep them safe," said Sen. Anderson, who also works as a professional firefighter.
One of those bills, House Bill 2864 would allow an exemption in the credentialing process to allow registered nurses, physician assistants, and advanced practice registered nurses the ability to serve as volunteers who perform the same work as EMTs.
"This bill amends the Emergency Medical Services Act and will allow rural communities with 5,000 or less people the option to have more volunteers where resources tend to be scarce," said Sen. Anderson. "We are seeing more and more people have less time to volunteer so this has the potential to really help our most vulnerable communities."
Another bill that passed both chambers, House Bill 2860, would allow Deputy Fire Chiefs and Assistant Deputy Fire Chiefs the option to equip personal vehicles with a siren, whistle, or bell emitting sound from a distance of not less than 500 feet. Currently only authorized emergency vehicles are allowed to be equipped with sirens that reach greater than 500 feet.
The bill also makes deputy fire chiefs and assistants eligible for fire chief license plates. If a warning device is on a vehicle not owned by a municipality or fire district, it must display fire chief license plates.
Additionally, House Bill 3763 passed unanimously and would require that if a fire district is considering disconnection, transfer, annexation or dissolution, a response time study to be conducted to ensure there is no determent to the safety of residents in an emergency.
All three bills now head to the Governor to be signed into law.