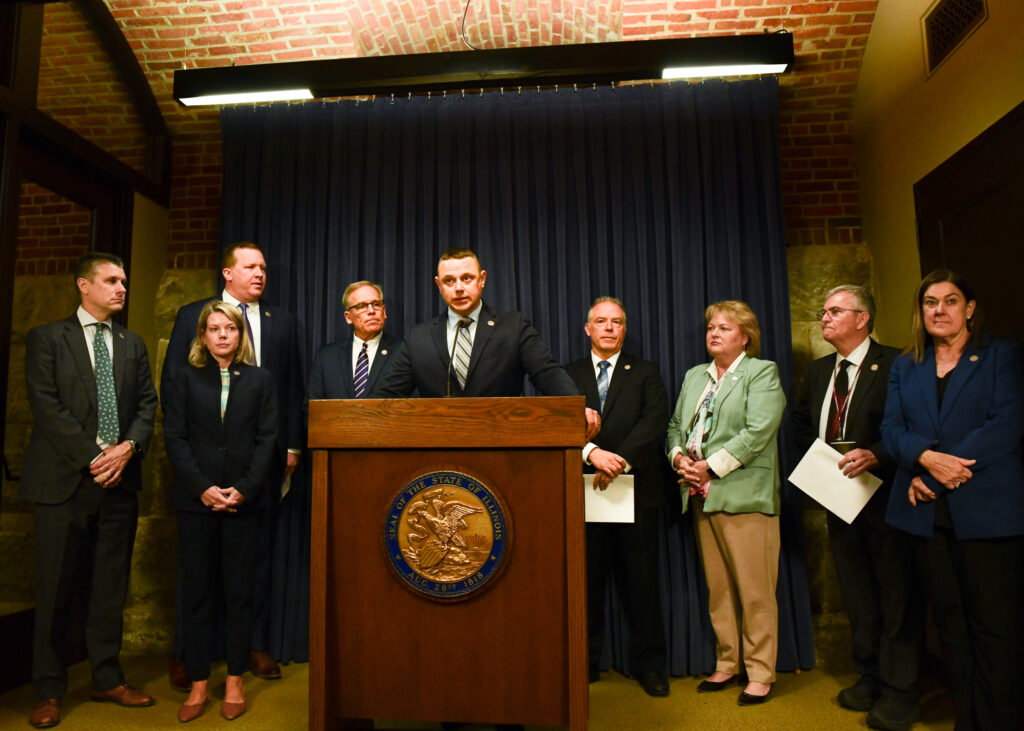 With just two weeks left of the spring legislative session, State Senator Neil Anderson joined his Senate Republican colleagues for a press conference at the State Capitol Thursday to address Democrats' misplaced priorities heading into the final weeks.
"This spring, our caucus has advocated for lower taxes, putting an emphasis on boosting our economy, creating jobs and trying to bring relief for families struggling to make ends meet amid high inflation and a rising cost of living," said Senator Anderson. "Unfortunately, our colleagues on the other side of the aisle have made their priorities clear and are missing the mark on what's needed to improve our state."
Sen. Anderson and other legislators pointed to misplaced priorities in areas of healthcare, the care of at-risk children with Department of Children & Family Services (DCFS) involvement, and with an energy agenda that has some Illinoisans' paying almost double for their energy compared to one year ago.
In a discussion of healthcare priorities, the senators highlighted the underfunding of the state's most vulnerable citizens, including the developmentally disabled by over a half-billion dollars over the last three years. Meanwhile, as they craft the Fiscal Year 2024 budget, Democrats project they will spend $1.1 billion in the next fiscal year alone on a program that provides free healthcare to illegal immigrants.
Another group of citizens not being prioritized is the vulnerable children under the care of DCFS, said Sen. Anderson. According to state statistics, deaths of children with DCFS involvement have increased in recent years, from an average of 100 child deaths from 2015-2018, to an average of 130 deaths from 2018-2022. In 2022 alone, there were 171 deaths of children who met the criteria for an investigation by DCFS.
"Our clear priority has been making life better for the people who call Illinois home," said Sen. Anderson. "Unfortunately, our colleagues on the other side of the aisle have also made their priorities clear and all too often they're missing the mark on what's needed to improve our state."
The spring legislative session is set to adjourn May 19, 2023. For a full list of bills filed and sponsored by Senator Anderson, click here