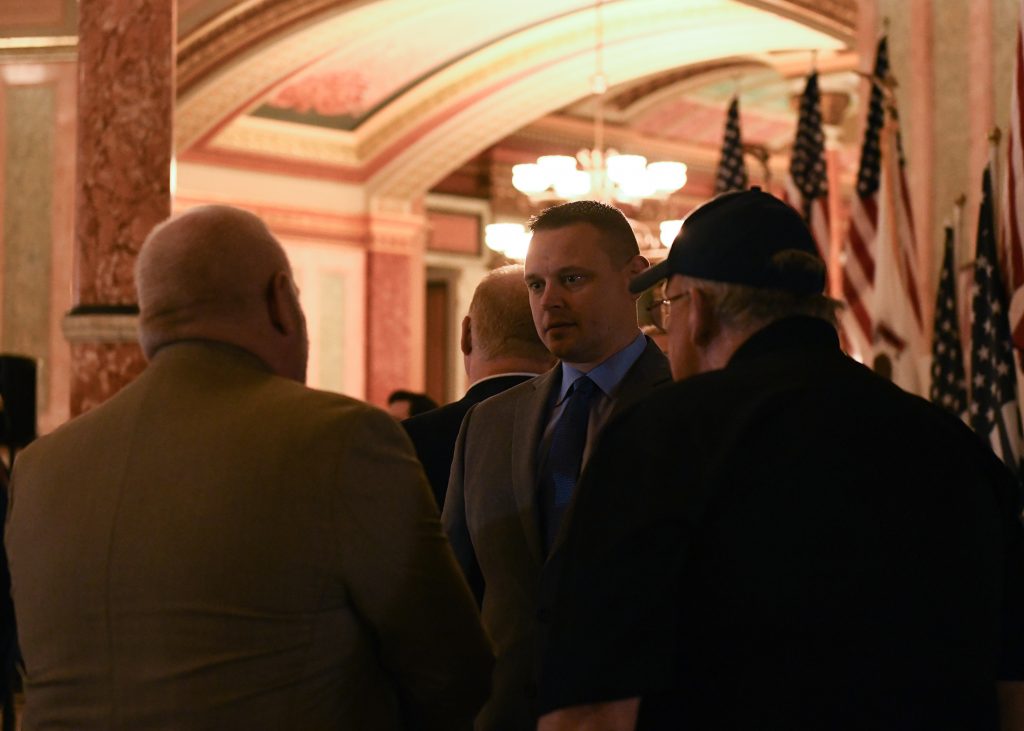 State Senator Neil Anderson stood proudly with members of law enforcement and Senate Republican lawmakers Tuesday to announce an updated legislative package targeting violent criminals and offering a critical lifeline to law enforcement efforts.
"Our men and women in blue took the oath of office to serve and protect, and democratic leadership has turned their back on law enforcement and their families," said Sen. Anderson. "As violent crime skyrockets across our state, the Majority party has done nothing to stem the tide of violence or to support police."
The newly announced legislative package includes a "Fund the Police Grant Act," which would provide targeted grants to assist law enforcement, provide additional training, and purchase much-needed equipment, including body cameras.
"More than one year ago, in the dead of night the so called 'SAFE-T Act' was rammed through by a partisan vote with several alarming provisions raising uncertainty and concerns from both sides of the aisle in the law enforcement community. If that wasn't enough, this outrageous anti-police package has resulted in a record number of police leaving their jobs, so much that there is a 20% vacancy rate in positions across our state."
The legislative package also contains bills to keep violent offenders off of the street, help stop the flow of illegal guns to criminals, take serious action against carjacking, provide mental health treatment to detainees, and repeal the dangerous bail provisions of the anti-police "SAFE-T Act."
To view the full text of the Senate Republicans' package, click here.